Indoor-Outdoor Living: Blending Nature with Your Living Space
Imagine waking up to the gentle rustling of leaves and the soft chirping of birds right outside your window, or enjoying a cup of coffee on a patio surrounded by lush greenery. Indoor-outdoor living is the perfect way to blend the comforts of home with the beauty of nature. It allows you to create a seamless connection between your living space and the great outdoors, transforming your home into a sanctuary of serenity. In this article, we will explore how you can embrace the outdoors, transform your home, experience nature's symphony, and escape into the tranquility of your own living space.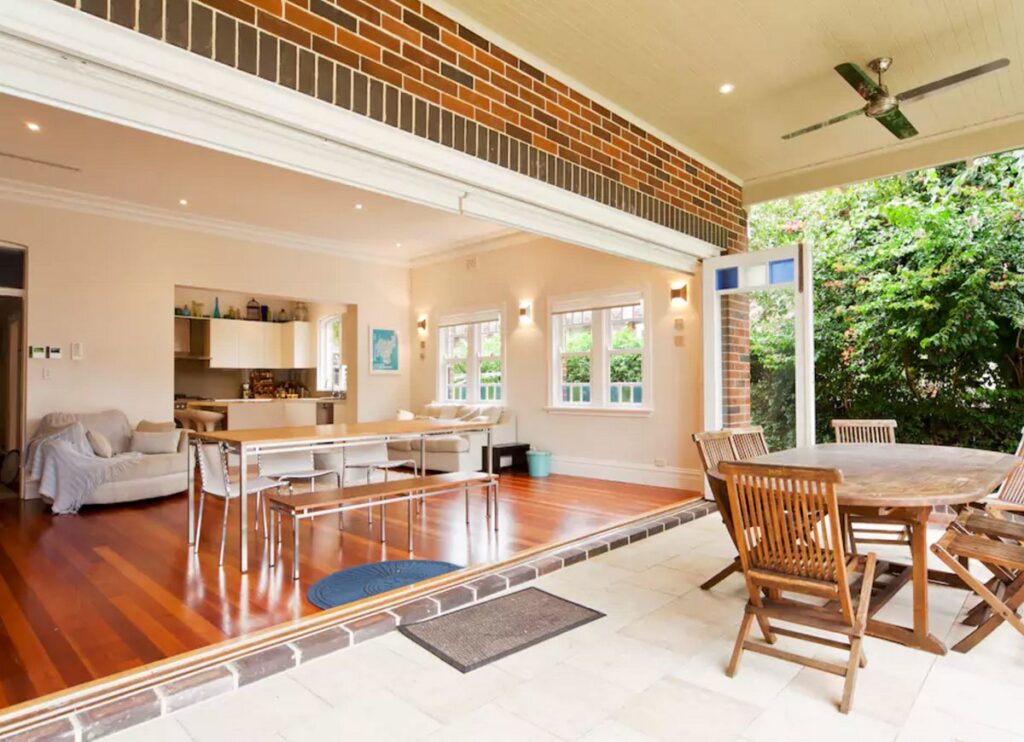 Embrace the Outdoors: Creating a Seamless Connection with Nature
Bring the Outdoors In: One of the easiest ways to embrace the outdoors is by incorporating natural elements into your interior design. Use earthy tones, wooden accents, and plants to create a calming atmosphere that reminds you of the beauty of nature.

Maximize Natural Light: Open up your windows and let the sunlight flood your home. Natural light not only brightens up your living space but also creates a sense of openness and connection to the outside world.

Create a Green Oasis: Whether you have a backyard or a small balcony, adding plants and flowers can instantly transform your living space. Create a mini garden with potted plants, hanging baskets, and even a vertical garden to bring nature closer to your home.

Install Glass Walls or Sliding Doors: If you want to take your indoor-outdoor living to the next level, consider installing glass walls or sliding doors. These allow you to enjoy uninterrupted views of your surroundings while still enjoying the comforts of your home.
Transform Your Home: Harmonizing Indoor and Outdoor Spaces
Extend Your Living Space: To create a seamless transition between your indoor and outdoor spaces, consider extending your living area. Add a patio or a deck where you can entertain guests or simply relax and enjoy the fresh air.

Integrate Outdoor Cooking Areas: A well-designed outdoor kitchen can become the heart of your home during warmer months. Incorporate a grill, a countertop, and a dining area to create a space where you can enjoy cooking and dining alfresco.

Designate Relaxation Zones: Set up cozy seating areas in your outdoor space where you can unwind and enjoy the beauty of nature. Place comfortable chairs, hammocks, or even a swing, and surround yourself with cushions and blankets for ultimate relaxation.

Include Water Features: The sound of running water can be incredibly soothing. Consider adding a small pond, a fountain, or a waterfall to your outdoor space to create a calming atmosphere and add a touch of luxury to your home.
Nature's Symphony: The Perfect Blend of Comfort and Serenity
Bring in the Sounds of Nature: Enhance your indoor-outdoor living experience by incorporating the sounds of nature into your home. Install a bird feeder or a birdhouse near your window, or add wind chimes to your patio to create a symphony of natural sounds.

Create a Relaxing Ambiance: Soft lighting, scented candles, and comfortable furniture can transform any space into a serene oasis. Consider using natural materials like bamboo or rattan for furniture, and opt for warm, relaxing colors to create a harmonious atmosphere.
The Great Escape: Reimagining Your Living Space with a Touch of Nature
Design an Outdoor Retreat: Make the most of your outdoor space by transforming it into a tranquil retreat. Add a pergola or a gazebo, and decorate it with cozy outdoor furniture and soft lighting to create a private sanctuary where you can escape from the hustle and bustle of daily life.

Incorporate Outdoor Activities: Whether you enjoy yoga, meditation, or gardening, create designated spaces in your outdoor area for these activities. Add a yoga platform, a meditation corner, or a raised garden bed to immerse yourself in nature while pursuing your hobbies.

Consider Natural Materials: When choosing furniture and decor for your indoor-outdoor living spaces, opt for natural materials like rattan, wicker, or teak. These materials not only add a touch of elegance but also blend seamlessly with the surrounding nature.

Connect with Wildlife: Set up bird feeders, butterfly gardens, or even a small pond to attract wildlife to your outdoor space. Watching the colorful birds and butterflies, or listening to the soothing sounds of frogs and crickets, can bring you closer to nature and provide endless entertainment.

1 Bring The Light In Lighting is one of the most important elements to consider when blending your indoor and outdoor Spaces together Its important to let as much natural light as possible into your indoor Space By doing so itll naturally create a connection between the two so one is not darker than the other and vice versaHomes that blend with their surroundings emphasize the symbiotic poetic relationship of architecture and nature Some merge with the land through seamless indooroutdoor connections while others By Lindsey Mather March 29 2016 While the physical distances between the homes in the new book Infinite Space Gestalten 60 are hugethey are found in such farflung locations as MexicoA large overhang makes an outdoor Space a semiindoor Space says Flato When it comes to extending

roofs he recommends a simple strategy quotThe bigger the betterquot A long overhang or cantilevered roof can foster a sense of enclosure without shutting the outdoor room off from natureIn the same vein indooroutdoor living gives you a larger living Space Youll be able to host more people at the same time without splitting up into different rooms Increased Natural Light If you love having a home filled with daylight a blended living Space provides much more natural light than windows alone can Be Closer to NatureIndoor outdoor living Spaces 11 clever ways to link your indoor and outdoor rooms From choosing the best materials to thinking about the style of doors and windows here39s how to link your indoor and outdoor Spaces and make your home feel bigger Image credit Valverdi By Greg Toon

Sarah Warwick last updated June 23 2020 Join our newsletter1 Create a seamless feel Image credit Zinc HouseTony SoularidSpace Studio Most outdoor living areas will lead directly from the house into the garden or yard Create a strong connection between both Spaces or you will end up with a disjointed look The easiest way to achieve this is with confident use of colorWhether youre looking to lower your carbon footprint retreat into nature or simply reduce your utility bills get inspiration A LowSlung Lake House in Texas Merges IndoorOutdoor Living With a rich material palette of glass wood and concrete Cedar Creek Residence feels of a piece with its natural environment
Indoor-outdoor living is not just about creating a beautiful living space; it is about immersing yourself in nature and finding solace in its tranquility. By embracing the outdoors, transforming your home, experiencing nature's symphony, and escaping into the beauty of your own living space, you can create a harmonious sanctuary that truly blends the comforts of home with the wonders of the natural world. So, go ahead, open your windows, step outside, and let nature become an integral part of your everyday life.